Walnut Hill Cemetery (JH)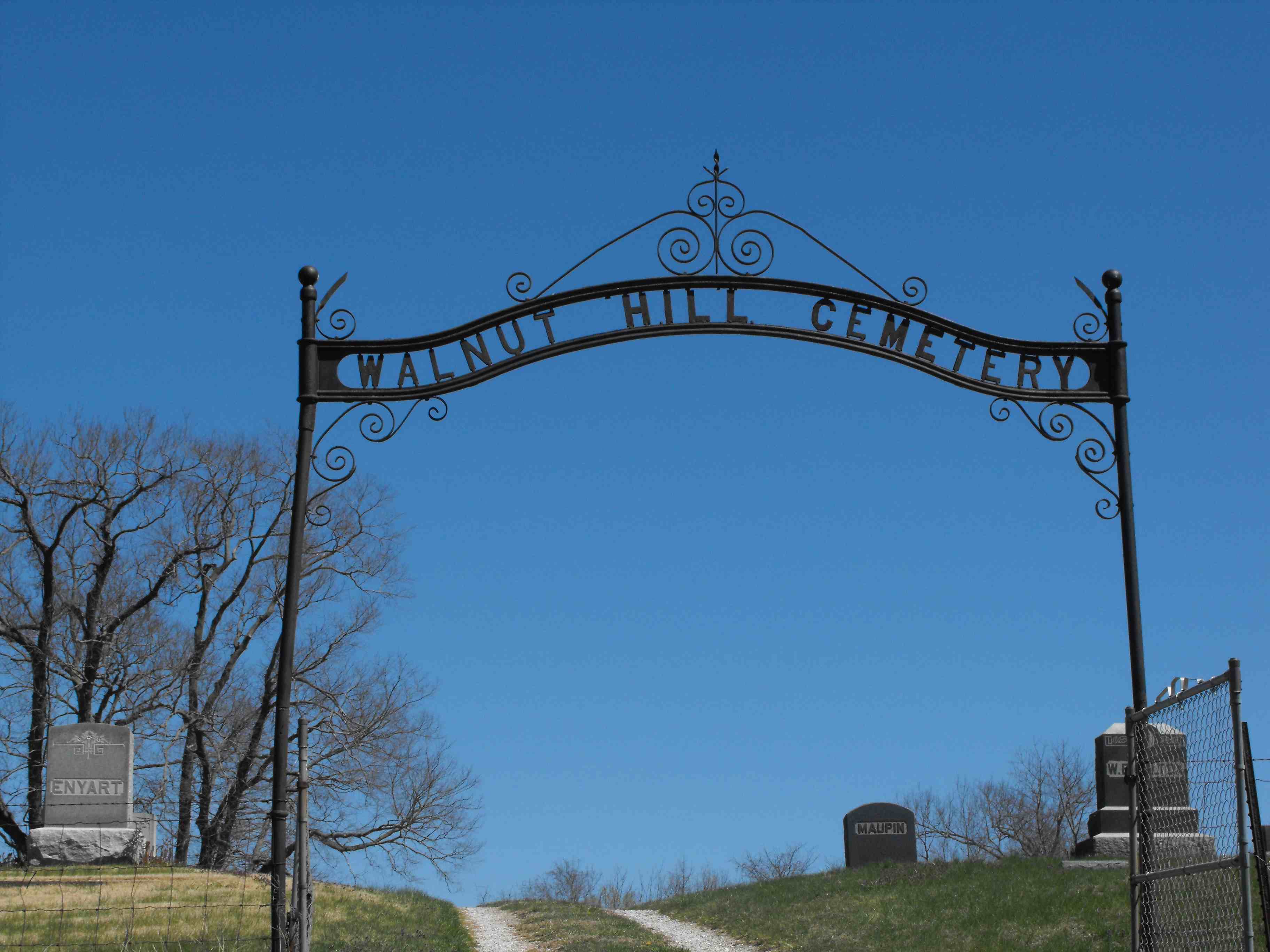 Walnut Hill Cemetery is located on County Road 241 southwest of Armstrong, MO.. The cemetery sits on a hill overlooking rich farmland. The land for the cemetery was donated by the Denny family. Click Here to view an old photograph of the original Denny family stones. Their more modern prominent grave markers sit near the center of the cemetery (see photo below). More recently, additional land was donated by the Noll family to permit expansion of the cemetery.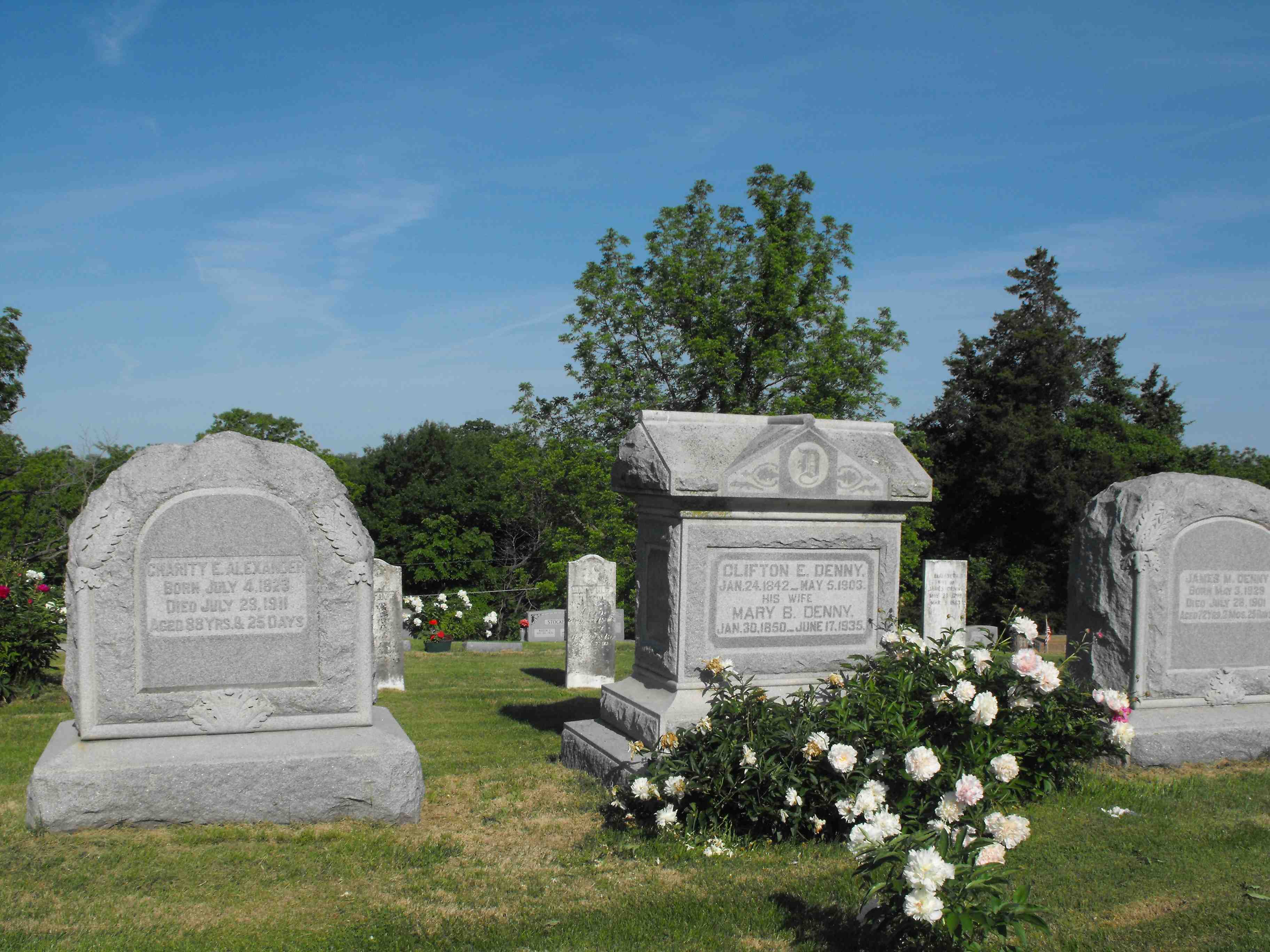 The cemetery board is made up of members who "inherited" their positions from their fathers and grandfathers. We consider our service on the board as a memorial to those members of our families who are at rest at Walnut Hill.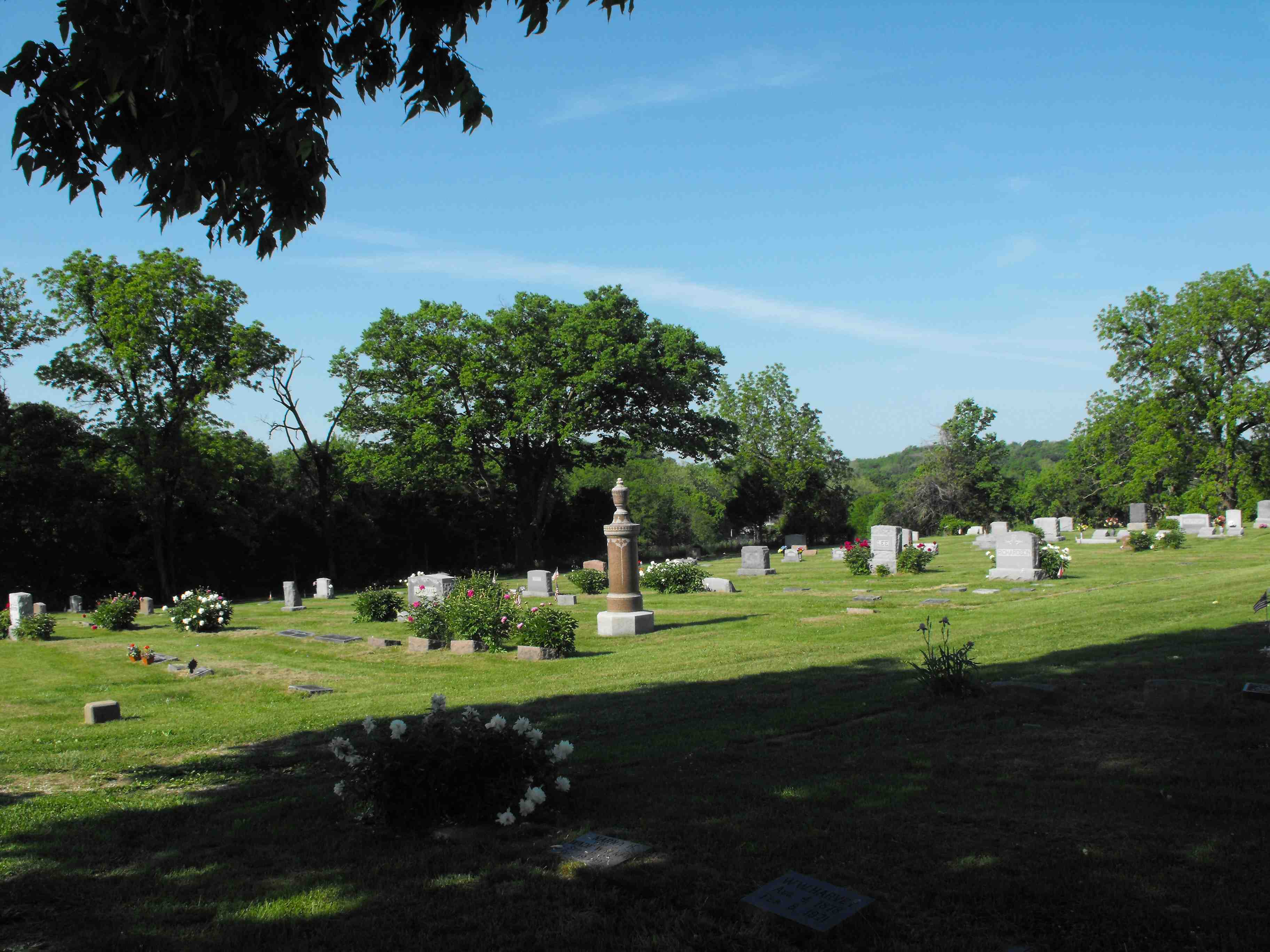 The Cemetery board consists of: President Woody Hammons, Sec/Trea. Alex Fife, Members: Ovid Lyons, Tony Noll, J. Y. Miller, and Scott Bartholomew.







We mow the cemetery during the mowing season as often as is feasible. With increased fuel and other costs, mowing is expensive. We welcome donations to help us keep the cemetery in the condition that we all expect. Donations may be mailed to our treasurer; Alex Fife.

Click here for an off-site listing of the graves at Walnut Hill Cemetery. If you find errors or omissions, please contact whcemetery@gmail.com . Thanks to Tom Clatworthy and James Bagby for their work on the listing.

Click here for the 2009 Memorial Day Slide Show Use your back arrow to return here

Click here to download the 2016-17 Walnut Hill Cemetery Newsletter

Lots are available now for purchase. All lots include PERPETUAL CARE. A HALF-LOT (4 grave spaces) is $300.00 and a WHOLE-LOT (8 spaces) is $600.00. For more information, send E-mail to our cemetery address or write to Alex Fife at 100 Co. Rd 263; Armstrong, MO 65230 .

To be on a list that receives updates about the cemetery from time to time, send your E-mail address to the cemetery E-mail address.

If you would like a photograph of your family stones, please send an E-mail request to whcemetery@gmail.com .







Send E-mail for more information:

or mail:

Alex Fife
100 Co. Rd. 263
Armstrong, MO 65230


---
Revised: 31 MAR 2016 URL: http://www.jymiller.net/whcemetery.html


Webmaster: J.Y. Miller J.Y.'s Page