Westhues Family Picture ( 1896)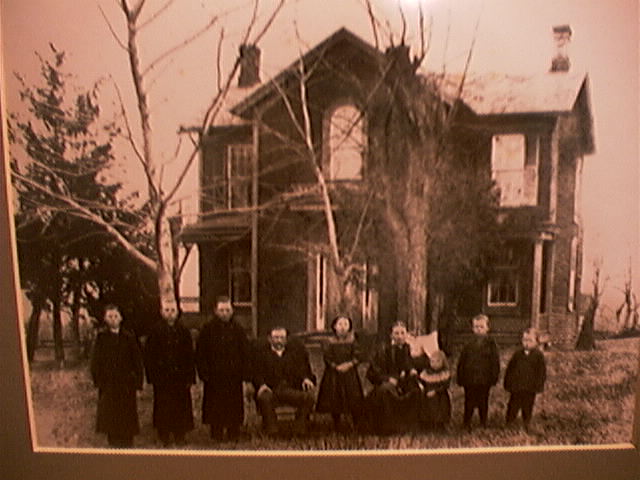 (L to R) Joseph (12 years), William (15 years), Theodore (16 years), William Sr. (seated), Theresa (10 years), MRS. William (Theresa - seated, holding John), John (1 year), Mary Anna (3 years), Henry (8 years), Ben (6 years).

Annie and Fritz are not shown. Annie was born in 1898 and Fritz in 1901. Henry became Chief Justice of the Missouri Supreme Court. The family story is that in his childhood he announced that he wanted to be president and cried when he was told that he could not since he was born in Germany. After a little while, he said; "I'll be a Judge, then."

Go back to Love Story page.